A Very Special Woodville Texas Bed and Breakfast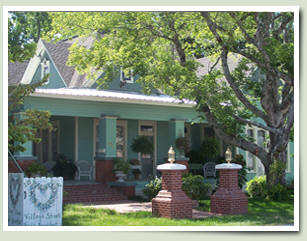 Built sometime between 1900 and 1905, Village Street Bed and Breakfast in Woodville, TX is the oldest home available for an overnight stay in

Tyler County. This Texas bed and breakfast is beautifully restored and you may choose from five different bedrooms that each have a private bath and

entrance. Three rooms are decorated close to original for an early 1900's experience or you may select from two rooms remodeled with more modern upgrades.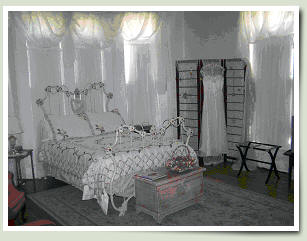 The two more modern rooms in the home were formerly a breezeway and a carriage house. Guests are invited to enjoy the large comfortable porch and bright rooms with large beautiful windows and 14-foot ceilings. When you stay here, you may choose from a claw-foot tub or a whirlpool tub. Each room also has wireless Internet and Direct TV. A scrumptious hot breakfast is served everyday and special needs are accommodated whenever possible.
Since this East Texas Pineywoods B&B is located in the heart of Woodville, TX these accommodations are the perfect location to stay at during downtown Woodville, TX event weekends. Guests may walk to any downtown venue.
[ Woodville TX Bed and Breakfast Rooms ] [ Woodville TX Tourist Attractions ]